Life exists because chaos exists «Inti Maldonado didn't think about this when he left Venezuela at 19 years old. In 1996 he left behind the comfort and the ten degrees of temperature of El Junquito in Caracas, moved to New York City and lived in chaos for twenty years. Inti is a Venezuelan musician, guitarist, and producer who, after starting a promising career and facing the Conservatory's director Jose Angel Lamas to question the rejection of his request for application, left his girlfriend, his family, and his band Thorvald. It was a decision that took him years to understand.
«When I left Venezuela nobody left the country. If you left Venezuela you were crazy. There has always been the idea of the United States as a better option, but nobody left, and when I did it I was at a very strange moment because my career as a musician was at its best. At that time Thorvald had already played at the biggest festivals in the country and the band was already in the media, even our first video was playing in Sonoclip, one of the main music platforms at that time. It was an arbitrary reaction that took me years to understand. I did not understand why I left Venezuela«.
Experiences such as playing five hours per day throughout the four hundred and seventy-two stations of the New York subway, renouncing his status as a professional musician, becoming homeless for two years, living illegally in his recording studio, focusing on web development to make ends meet and dabble genres other than Metal. At the age of 42, Inti understood that each experience helped him discover his purpose.
Musicpher is Inti's startup whose goal is to change the psychotic music industry and transform it into a sustainable environment for Latin American musicians in New York.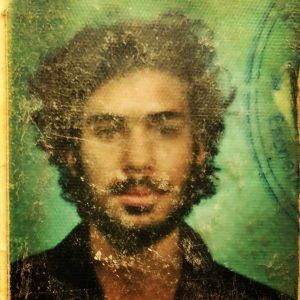 Discovering Latin America on the subway tracks
Inti did not speak English, lived with an unknown uncle in Queens, and as a true metalhead and professional guitarist, he dreamed of finding a prominent space in the New York's rock scene, but it didn't happen that way.
His empty pockets and an Ecuadorian musical mentor he met at Guitar Center, turned his dream into a rough awakening of his Latin American musical roots.
Inti got used very quickly to the feeling of hot blood running down his fingers.
«I came from studying in a conservatory, so playing in the subway and asking for money was an offense for me, but I had to do it. After the first week, we were doing very well. We made around $100 per day as a trio. We started working four to five hours per day, five days a week. I did this for two years. I think that was my biggest education, really! It grounded my ego  and was the hardest training I've ever had.«
«I played until I literally broke the guitar. There was a hole in the guitar for which I had to put on acrylic nails to put up with the demands of what I was playing. I played until I literally bled. I felt that I could not do it anymore. If you survive that you can survive anything.»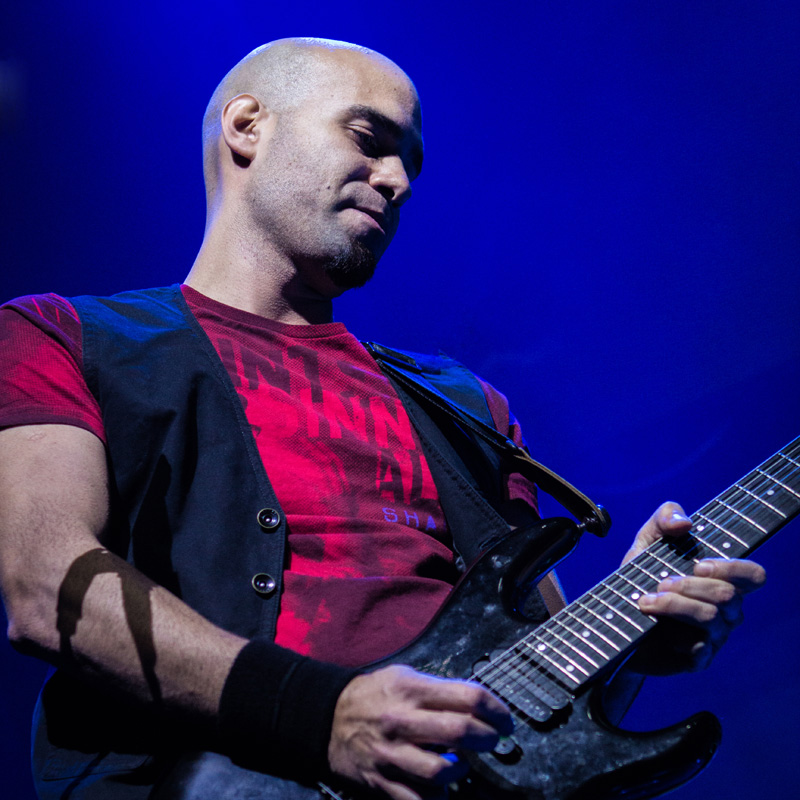 Between the opening and closing of New York subway doors, Inti learned about instruments such as the Zampoña, the Quenacho, the Tollos, the Charcas, the Chachas, and the Venezuelan Cuatro.
«I learned to play cuatro in New York. I learned to play Latin American music in New York. I learned to play Boleros in New York. It's in New York where I found my culture, not in Venezuela. In Venezuela, I was focused on foreign cultures. Here, the culture that opens  doors for me is my own culture; true Latin American culture, not as a Latino trying to be Anglo-Saxon.»
One thousand seven hundred and fifty-seven million users travel in the New York subway day after day. In that vast audience of people seeking their way, Inti met old Venezuelan friends who worked as session musicians of renowned artists such as Franco de Vita, while he continued to train and learn to focus on bigger goals and more sustainable projects.
«It took me years to return to Metal. I had to go through all that forced reunion with Venezuelan culture but not in a bad way. I saw the value of Latin music and I grew a lot until I was able to go back to the roots of Rock music".
Downfall, chaos and rising
Inti has worked as a musician, audio engineer, and producer in more than thirty-eight musical projects and seventy productions that are in distribution. He played on stage with Camilo Sesto, Olga Tañón, King Changó, and other North American artists Top 40 groups that were touring the northeast coast of the United States as his full-time job. Inti worked with various professionals in the music industry such as booking agents, record companies and producers with prominent careers, but that was not exactly his purpose. To find it, he experienced a series of professional and personal obstacles represented by chaos.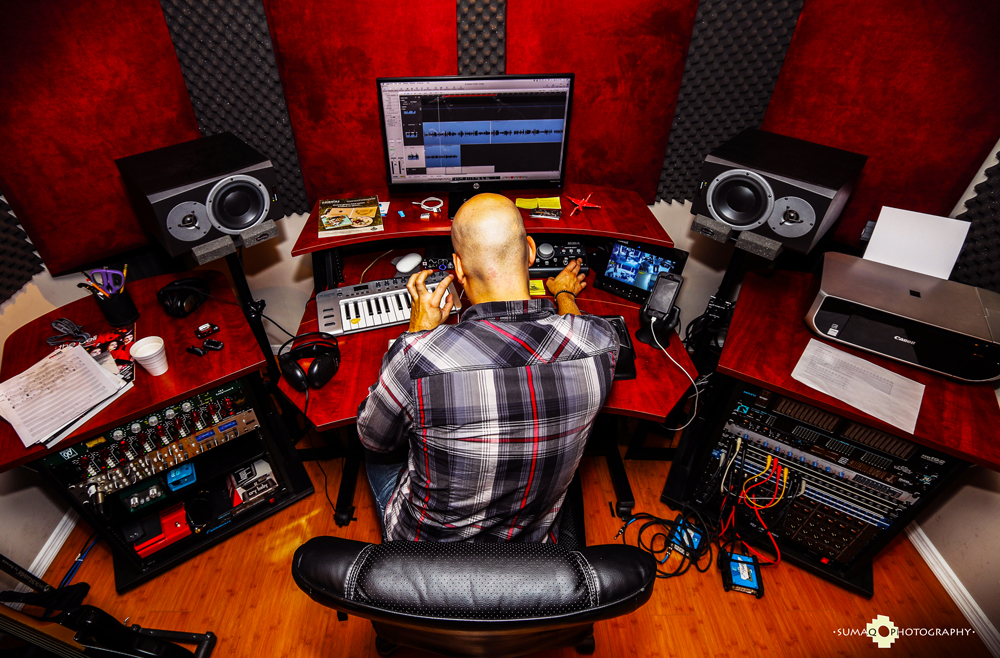 To say that musicians don't have a definite home is a romantic notion of the nomadic lifestyle they lead, showing up their talent far and near, but Inti was literally homeless for three years and his stability collapsed. These difficulties helped him to stay focused on a greater goal he was about to discover.
«Limitations are only in our mind. I have lost everything several times and I have been able to get ahead. I know what it means to have no resources in one of the most resourceful countries on the planet. I know what it means to be homeless in a city that kills you if you are homeless. I know what it means to have absolutely no resources and to get to be able to vacation in Monaco. For those highs and lows, I know that the limitations are in our minds not within our environment, no matter how difficult it is. We believe that the people in New York don't have the difficulties that the people of Caracas, Ecuador, or Afghanistan have. Everyone has difficulties, so it's a matter of leaving that aside and focusing exactly on what you want to do and work for it. Everything else will come after. You need to believe in yourself«.
Inti needed to survive and knew that music wouldn't be enough. He had to think fast to keep his passion going, and to achieve it, he studied and worked in a totally different profession that little by little he managed to introduce into his musical purpose: web development.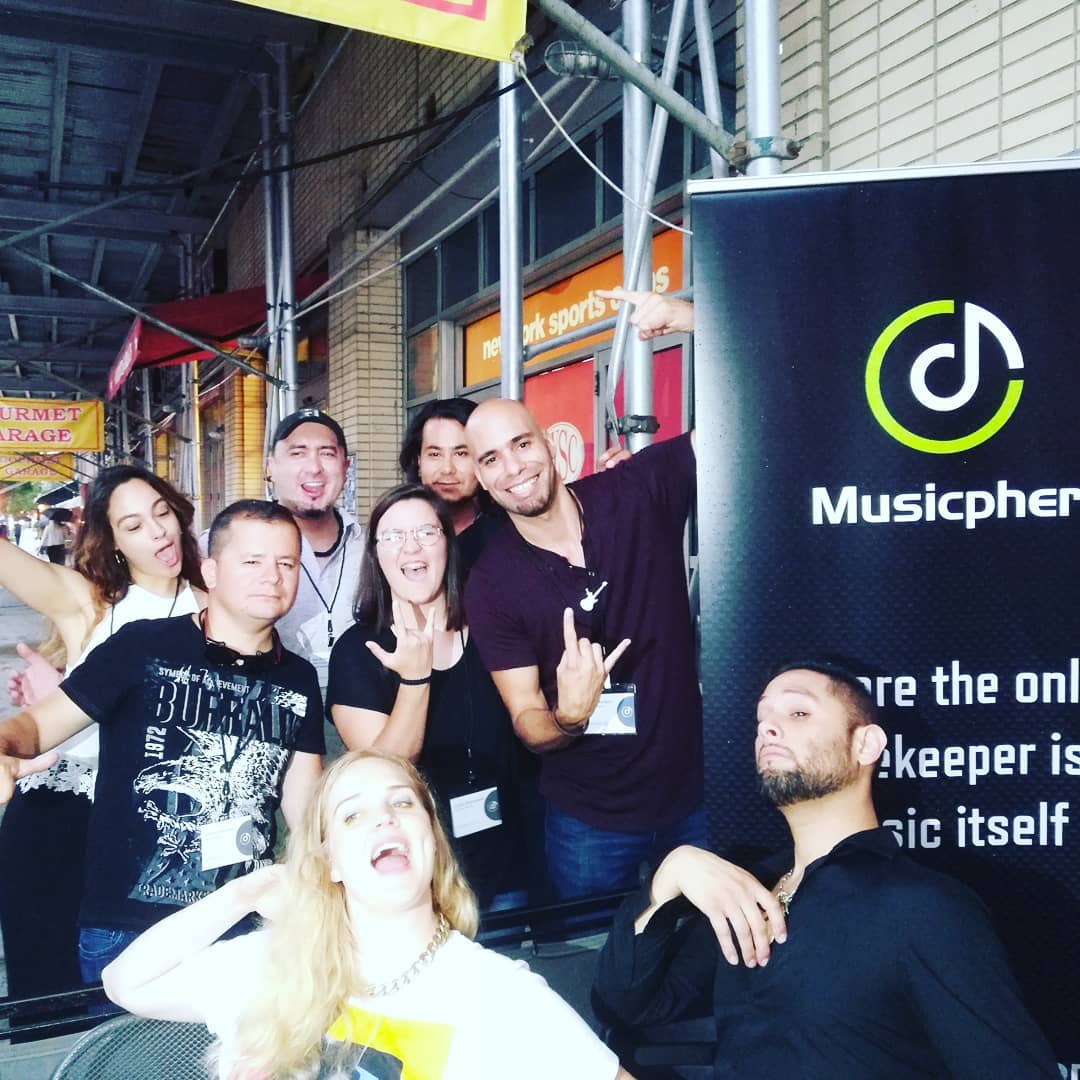 This new profession offered Inti the possibility of earning enough money to expand his recording studio in Long Island where he lived for three years. The role of web developer enabled him to discover powerful tools that he is now applying in the growth of his musical career. Thanks to his knowledge and his experiences, Inti created Musicpher a digital platform that calculates the royalties that correspond to the musicians and producers for the use of their recorded compositions.
«I definitely believe that life is complex, difficult and sometimes chaotic. I feel that if tragedy did not exist there would neither be balance nor growth, it would be all clear, all good, and that does not allow the human being to develop anything at all. It is through overcoming chaos that we grow. The fact that I can handle Musicpher right now, is thanks to the immense chaos I went through. Now I open the doors to chaos in a different way and when he arrives I am no longer afraid of it».
After fighting against the monstrous obstacles of his mind and the challenges of immigration, Inti began to wage a major battle: to play against the psychotic music industry.
A machine to exterminate humans
«You sacrifice ninety-nine so that only one is successful» This is the psychotic formula that Inti detected in the current music industry, and although it has evolved, it still maintains the psychotic models designed by the record companies that lead the music scene in the world; by those that take the biggest slice of market share.
«If you talk to a business professional who has nothing to do with music and is a successful entrepreneur and you explain to them how the music system works, the first thing they say is that we are crazy. The record companies, the musicians, the independent musicians, everything is crazy. There is no validation for the products we make, a market is not created before making the investment, there is no analysis of a marketing level segmentation, there is no strategy to take the products to a market, everything is worked upside down. For example, the labels say that they are going to sign a hundred artists because they know that only one will come out and that one will make so much money that it will justify the expense of signing all those artists. The problem with that is that this becomes a machine that exterminates humans.»
To Inti the antidote that will allow to diminish the psychosis of the musical industry, is to create new models that remunerate the creators accordingly and not only favor the administrators, taking into account the basic laws of author rights, the distribution of royalties and a framework focused on converting musical projects and the talent of its players into a sustainable business. These features are being implemented with independent musicians in New York City through Musicpher- a startup that evolved from a digital platform to an accelerator of musical projects.
«The goal is not to play in front of a lot of people, nor to have recognition, those are consequences of first achieving your goal: to live on your music. That you can generate enough money to sustain your career as a musician. First, you have to develop something that is musically relevant so you can develop a market for yourself. The goal is for you to be profitable, and to see your musical efforts, not as a musical project in terms of strategy, but as a micro business.»
Being a musician is difficult, especially if you add the responsibility of knowing all the rules of the music industry's games. Inti helps musicians in New York and its surroundings to understand the old model and challenge it with an entrepreneurial approach.
«My experience as a programmer is the one that really turned on the match, as for me to be able to react and take action to try to do something, it was fundamental that I got soaked into learning how to handle technology for the whole process. That got me out of the mentality of the musician that follows the old used and tried patterns. Being a developer forced me to think outside of the musician's box«.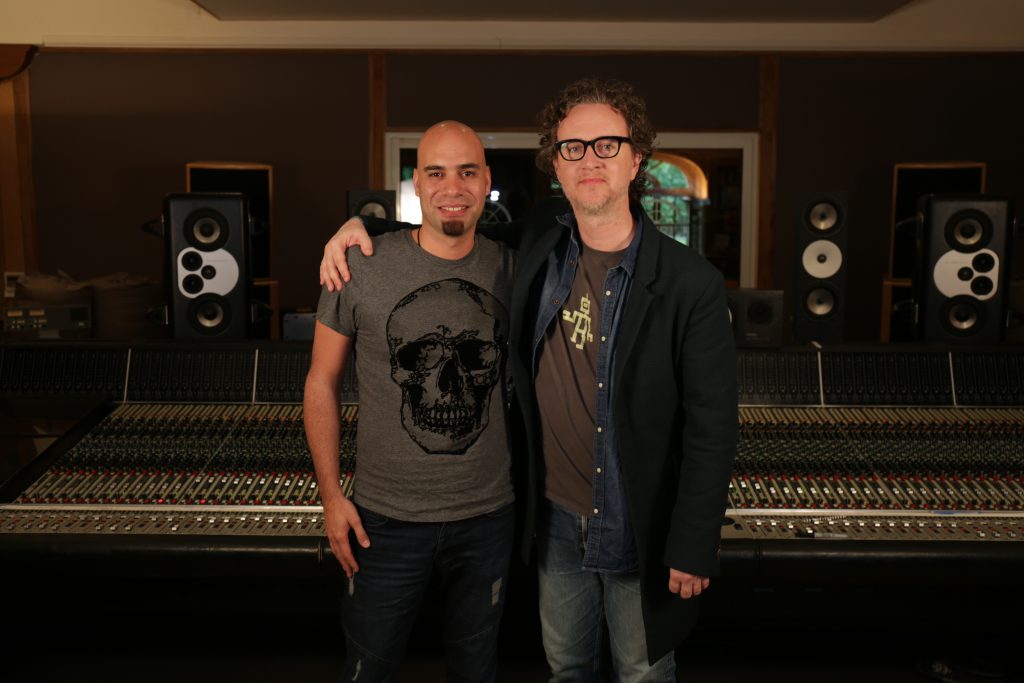 As a musician, producer, and entrepreneur, Inti is aware that the music industry is not interested in changing its psychotic vision. He knows that musicians need to change their mentality to grow in a musical scene that encompasses more than big venues and hard-core fans.
«We are adrift expecting the industry to become aware of its psychosis and to treat us better, that is also part of the psychosis since it will not happen. We are the resource, we are the ones who bring the ideas, we are the ones who bring the art and the music, we are the natural resource for all these models to exist. So we are simply going to organize ourselves, take control and create something that is fair for ourselves. Let's forget about the models that exist and let's start from scratch«.
Making a clean slate in the music industry will take years, but Inti has already taken the first step for the musicians that work with him by creating a roadmap that allows them to advance in every aspect of their careers and an advanced transparent platform from where the to launch of their projects. This framework leads to the results of an entrepreneurial mind and not those of a dreamy one.
Action, focus, and strategy are the tools that give life to inspiration and art. These are the resources that keep them alive. Use them.