Did you find your cabin? Marketing made without the essence of the independent musician could leave the bad taste of soulless advertising tactics and the hollowness of serial production techniques, but Stephen Barnes, a British musician, and music business professional prove that it is possible to promote a music project without selling your soul but finding it and also having fun. After 30 years of experience in music promotion and a portfolio that includes bands like Oasis, Fatboy Slim, Muse y Noel Gallagher, Stephen Barnes, did find his cabin.
His youthful spirit, humbleness, energy, and his vast knowledge, took him to occupy diverse roles in the music business as a promoter, manager, film director, radio host, tour organizer, and college tutor, besides being the leader of the band Thousand Yard Stare.
In this chapter of Letter to Marlis, Stephen Barnes reveals the artistic and technical approach that he uses to create honest and impactful music promotion strategies.
Find your notebook and a pencil because you will need to write down these letters. I highlighted some quotes for you to scan the key information easily. 
His beginnings in music
Everything started underneath the bed covers
I was a music obsessive as a young teenager. I used to listen to late-night radio shows through an earpiece underneath my bed covers when my parents thought I was sleeping, especially a show by the famous John Peel. This exposed me to many forms of music (bear in mind this is the mid-1980s!) that were not mainstream, from punk and indie through to what were then new sounds such as hip hop and rave.
When I moved to a new college, my confidence grew. I started a band, whilst also running a DJ night and working at our local venue where we were fortunate to have many of the up and coming bands of the era, playing. When the touring band was looking for a local support band, I was the first to know and would put our band forward. By getting some of these support slots, we were able to expose ourselves to decent-sized audiences, with little pressure.
Being part of the music scene implies more than playing
We started our own label and made vinyl EPs 
Bit by bit we got better, and with record labels often coming to the venue to see their bands play, it wasn't long before we were starting to get noticed. We started our own label and made vinyl EPs, initially just to sell locally, but soon we started to gain some reviews in important magazines such as NME due to our name getting around the industry.
During that time I became very interested in how the industry worked. It was very different back then and you needed to be signed to a label to have any chance of success.
One of our songs gained Single Of The Week and record shops around the country started to contact us to get copies to sell, and major labels started to come just to see us play. We eventually signed to Polydor Records (now known as Universal) and made two albums for them, playing the likes of Glastonbury Festival and toured the USA, UK, and Europe. We split up in 1993 due to musical differences.
We finally got back together again in 2015 (just a 22-year gap!) and have been playing and recording on and off ever since.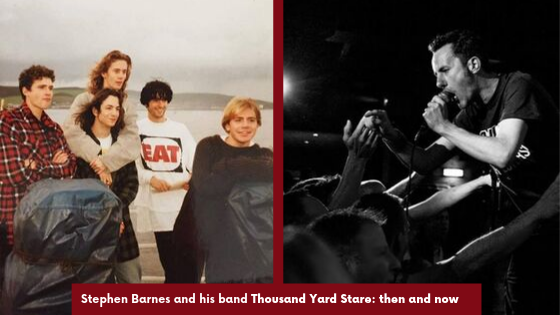 Music business career
The independent creative spirit
My affinity has always been with musicians first, but with an ongoing appreciation of Music Industry practice
Having been both a musician and an industry practitioner, I wanted my career to be based around helping musicians navigate the changing industry environment, using my perspective as a musician alongside my music business knowledge. This led me to help develop and manage up and coming artists, with a focus on getting them to be able to help themselves deliver their art in the best way possible. 
This grew further when I moved to my new home in Bristol UK, which is known as the "most musical city in the UK" and known for pioneering new sounds and styles, from post-punk to trip-hop to bass music and drum and bass, amongst others. The spirit of young musicians here is to push the boundaries and create something with an independent creative spirit, and that is the spark that made me want to continue to work in this area and become a tutor at a music university. 
---
Note: Stephen works as a tutor at the 

British & Irish Modern Music Institute

 teaching marketing, media, and music business.
---
Our relationship with music has many aspects but the main one is the emotional connection with the members of your band, and with the audience who are engaging with your work, and work as part of a team to create something new, exciting and that connects with people.
Music and its industry should always evolve, and that needs fresh thinking, ideas, and energy.
My current purpose is teaching these values in marketing at University to (hopefully) the next generation of musicians, label owners, publishers, event organizers, and digital pioneers. The more young people who come into the industry and change it from within, the better it will be. Music and its industry should always evolve, and that needs fresh thinking, ideas, and energy.
I set them tests to really learn about themselves, find out who they really are. It is not easy or comfortable but really does work in helping them define their place in music. And, how to plan ahead properly, which is great for efficient marketing but also adds confidence to the artist as they can see their path ahead.
---
Write this down:
Define who you are

Write your values as a brand

Ask yourself what these values represent
---
Your brand is what will sustain your career financially in the long run, so take it seriously!
Delivering your art through marketing
It can often be hard for musicians to understand that part of their creative process is the delivery of your art. There is still a feeling based on how our industry had been run for decades, that once you have "made the music" it moves on to managers, labels, publishers, and producers to take it to the public.
In the new music economy, the artist should take control of the creative aspects of marketing, or if possible, work alongside management or a label in creating the brand. If you approach your marketing and branding like learning a new instrument, is difficult at first, but eventually, you master it, it can become creative. 
Your brand is what will sustain your career financially in the long run, so take it seriously!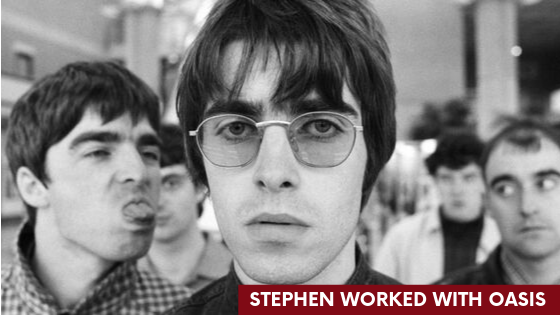 The power of an honest brand
For me, all the best artists are great at both creating music and great brands/marketing. They are both arts!
Music is an intangible product, and we already have more music in there world than we will ever need, especially in this digital age so we need to create a desire for our art. 
Music is an emotional product that can create a deep sense of belonging and loyalty, there is where I see the hard work of creating great music being partnered with great brand values and marketing technique to make the music come alive, engage with an audience and change peoples' lives. I don't think any other product on earth has that same ability! 
It is an essential skill in the modern music industry. There are so many people making music, that the perceived value of recorded music is almost zero. That is to say, to make a wage just from selling music is very hard in the streaming era. Therefore, the brand value becomes even more important, as it is the brand that turns listeners into fans.
To earn a fan, the person has to love your music, but also what you stand for, what you say, what you do…
It is all part of the process of turning someone into a loyal and trusting fan. Once you have this, your brand becomes more valuable – you can sell more tickets, more merchandise.. but also partner with other brands who want to get close to your audience, gain more media attention, and in turn, this continues to grow this fan base. The truth is, having good music is not enough to stand out.. you must sell yourself too.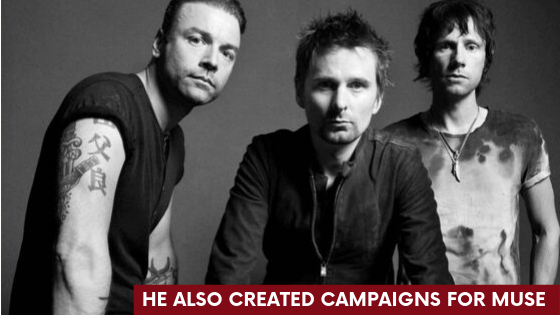 ---
Remember this and ask yourself:
What do you represent?

What is your message?

What do you say and how you do it?
---
About feeling fake when promoting your music
I do understand that point of view but marketing is not about tricking people into believing something that isn't true. OK, maybe in some businesses that is the case, but in the Music Industry, you will not get far with that approach.
Artists who feel false have probably not worked out what their true brand, so any marketing they do will feel false! 
If you approach your marketing with the aim of showing who you are, authentically, this is what connects you with people and build a fan base.
Hip hop duo Run the Jewels, UK post-punk band Idles, and Ed Sheeran sounds different from each other, but what connects them is a deep understanding of their audiences, and how to deliver content the audience wants. They know how to stay relevant, consistent and creative, and above all are authentic. 
Authentic music campaigns
I always think back to some of the earlier campaigns I worked on when just starting out, as I learned so much. 
The first two Oasis albums were a dream to work on, as the music was so good, and perfectly timed for the feeling in the UK at that time. It is so much easier to promote an artist when the music is so strong, and the brand is easy to connect with, as it was at the time. 
Another important moment for me was meeting a guy called Damian in a coffee bar who had just started a little label and had just pressed his first DJ promo vinyl. He had no money to promote it, but I loved it so much I worked on it for free, again, because it was unique and had a great image and sound. That was the first single by a guy called Fatboy Slim, who went on to become the most important DJ in the UK in the late 1990s.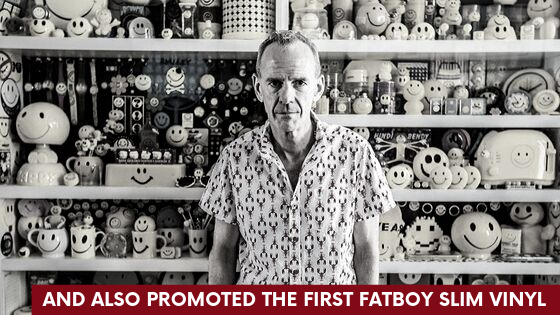 Word of mouth is the best marketing you can have! 
More recently, there is a young band in the UK called Boy Azooga who have slowly built a strong brand based on authenticity, and a lot of great songs. Their live shows are fun but also great musically, and anyone who comes along tells everybody they know, spreading word of mouth, the best marketing you can have! They are now touring all around the world and gaining more and more media attention.
These are the kind of campaigns I love the most, as the artists now have their destiny in their own hands, and are becoming culturally significant. 
---
Note: if you putted your notebook aside, take it again and write the following tips. 
---
For me, the essence of DIY is no longer just Do It Yourself, and more Decide It Yourself 
Tips for a  music promotion campaign
1. Spend as much time defining your brand as you do on creating music
Seek opinions from others, not just your friends and family, as they may be biased.
Be patient. Things rarely happen overnight, so be prepared to repeat your promotion many times to new people without losing enthusiasm. Make sure all your social channels, content, branding, website, values, etc. are consistent.
2. Tell your story and be consistent
The key to building trust is to be consistent wherever your music is, as you never know where or when someone will engage with your work.
Tell your story. All marketing is based on storytelling, so let people join your journey. It must be authentic, and interesting. It can be where you are from, how and why you make your music, the people you work with, the highs and lows of your life, your beliefs. This should underpin all your activities when running a campaign. You never know when someone might connect with your music and brand, so show them they are joining an ongoing story, and invite them to come along!
3. Do It Yourself (DIY) and with a team
There is no perfect method, and it is individual to each artist. The truth is no-one can succeed alone, but it is up to the artist to decide what help they need, how much and when. DIY shouldn't mean doing everything yourself, it is not possible to be the best at everything, so it is fine to seek or hire help from experts. For me, the essence of DIY is no longer just Do It Yourself, and more Decide It Yourself.
4. Don't lose faith
You need patience, self-belief, and a thick skin! Rejection is a normal part of the industry, so don't lose faith. And do not be afraid to be different. 
---
Note: To find your cabin means to discover and develop your brand and to invite people to live in it with your music. 



---
Letters to Marlis are a collection of stories from interviews I´ve done through email and WhatsApp chats. With this format I try to give priority to the artist's voice, however, I use other formats closer to chronicles and storytelling that you may find in this blog.  

Thank you for reading us (Stephen Barnes and I) and I hope this content is useful and inspiring for you.