"I was too scared to go to the conservatory".  Nobody told Fieke van den Hurk how the music scene actually works. She didn´t know about all the possibilities outside of being a performing musician or a teacher.  When she was 7 years old she fell in love with the accordion and since then has been immersed in classical music education. When Fieke conquered adolescence, she wasn´t sure of which of her passions to cultivate. To find the answer, she started a self-knowledge journey that took her to diverse fields in art, culture and technology, destinations that revealed her roots in the music business.
"I believed that I wasn´t good enough to make it as a musician. I was also having a very narrow-minded view on what the music world is actually like, and there was no-one around me to tell me"
Fieke wakes up early. She loves to read, she loves to invite friends over and play them her favorite vinyl records and she is very interested in learning new things like making her own toothpaste, playing drums and studying the Danish language.
From the kitchen in her studio in the Netherlands, Fieke watches the cows in a field across the street while she opens the door to the musicians that come to work with her in recording, writing and mixing sessions. Sometimes she cooks vegan curry for them, but before reaching the level of trust and stability that she created in Dearworld Studio, Fieke searched for her propose different careers apart from writing songs, audio engineering and music production.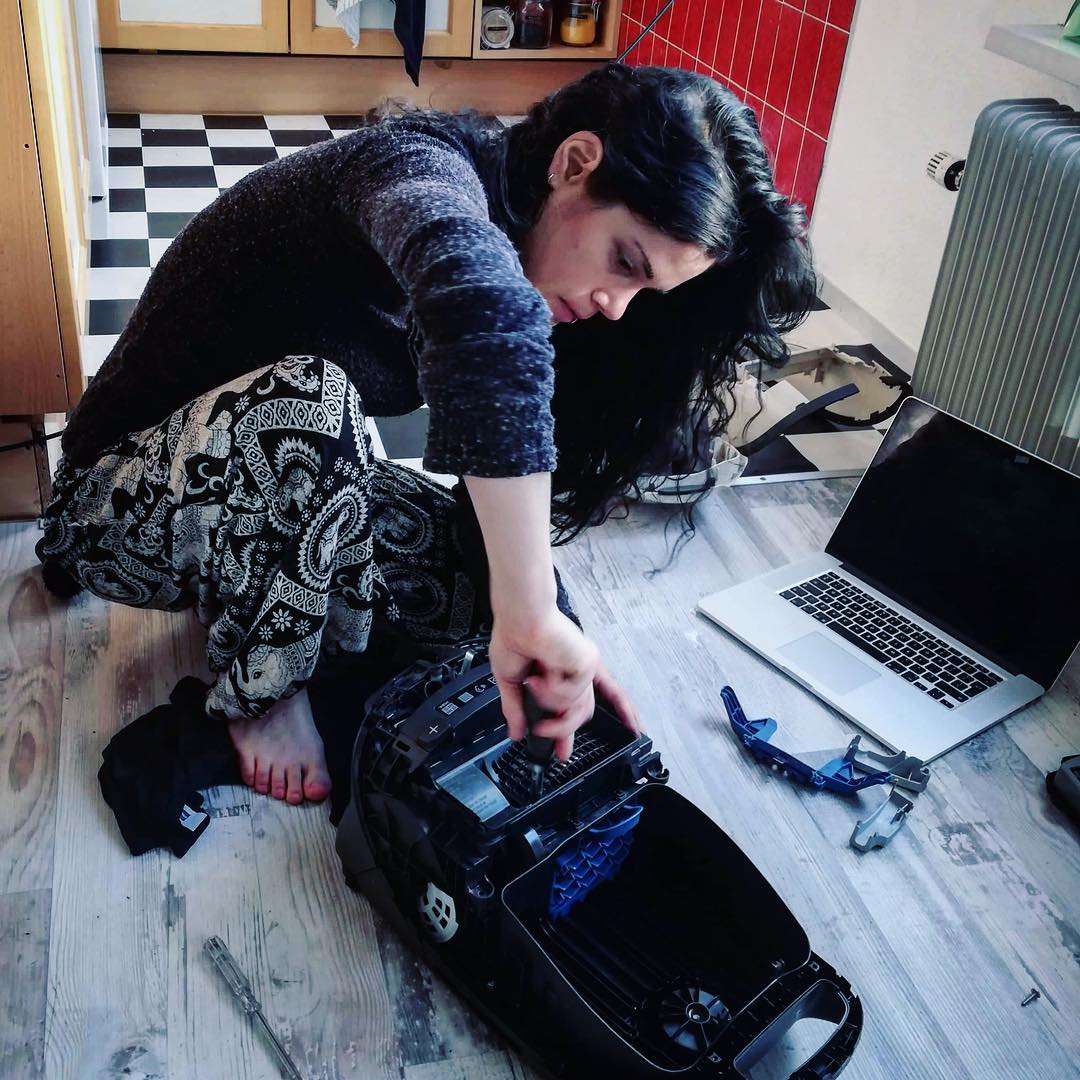 First stop: Art and Celtic Languages
Her stay lasted a few months in this destination where Fieke gave the first step to develop her work with musicians. She became the accordionist of what grew to be one of the most important neo-folk bands originating from Holland.
«I went to art school, but after two months I found out it was really not my thing. Looking back, I think I had a lot to learn about myself and discover where my passions truly lied. Anyway, coming from art school I just really wanted to do something with books, reading, language. I discovered you can study Celtic Languages and Cultures! It seemed so interesting to me that I just went on and arranged to start my study at university that same year. I learned about subjects like the history of Irish literature and modern Breton language. But the biggest takeaway from studying there was meeting the band members of Cesair. The band I ended up playing in the next seven years. They introduced me to the neo-folk scene in the Netherlands actually".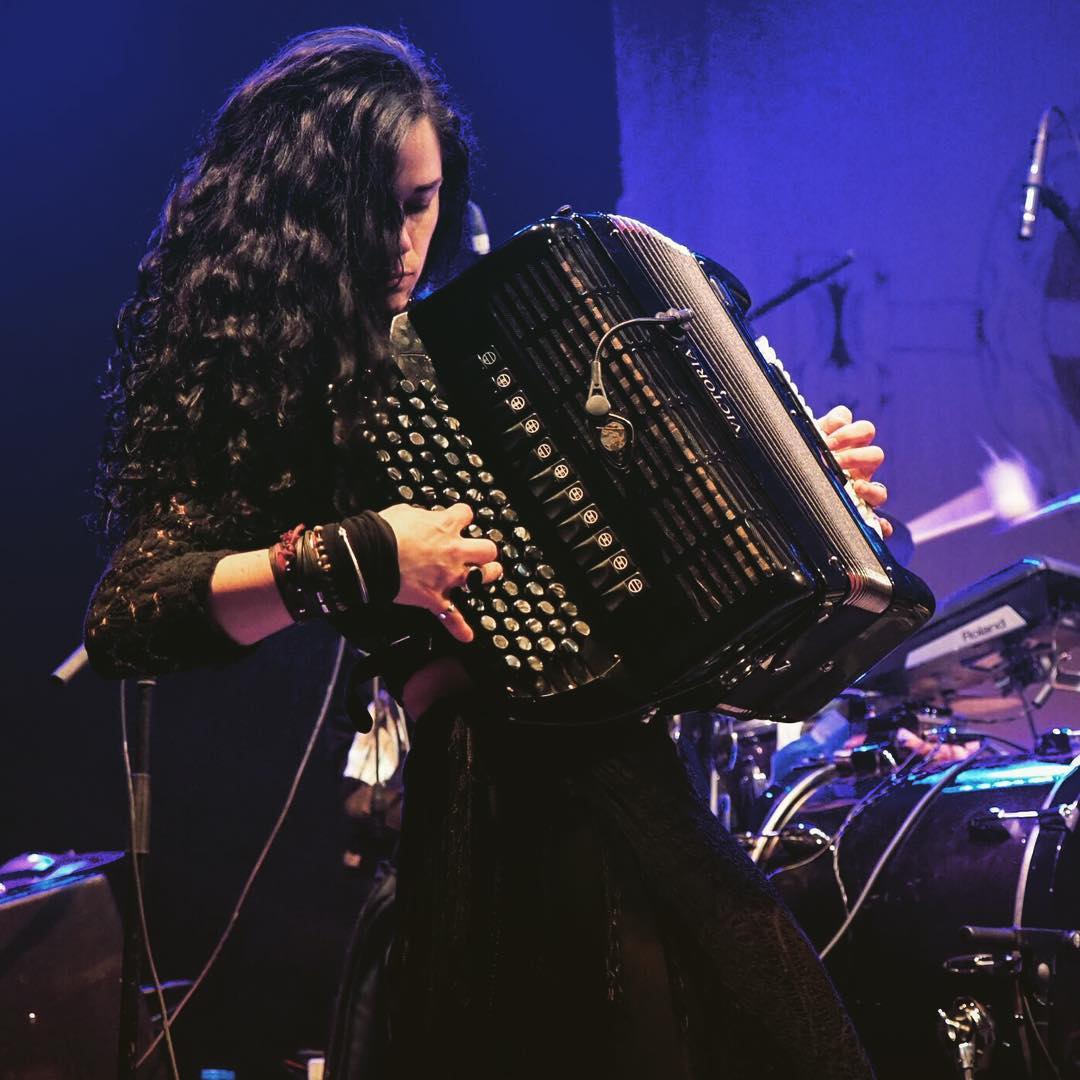 Second Stop: Music Technology and Wisseloord Studios
She needed to return to music so she jumped from the ancient Celtic pages to the monitors, consoles and her beloved instruments. She started a bachelors degree and added two years of masters degree in Music Technology at HKU University of the Arts in Utrecht. She put all her knowledge into practice during her internship at Wisseloord Studios and The Church.  
"I discovered this school where you could learn all about Music & Technology. Covering the wide range of options that gives you; think about sound-design, composing for film or games, electronic music, studio-engineering, etc. Still not knowing what I'd wanted to do with my (still mostly classical performance-based) background I applied for that school. The first few years I got interested in writing music for film, but that switched to studio-engineering as soon as the 3 bands I played in got ready to record an album and I got completely obsessed by that process"
The audio engineering revealed Fieke her initial purpose along with music creation. Her passion and previous experience with diverse forms of art, let her prepare several routes to work on so attending the calling wasn´t that complicated.
"I just wanted to record cool music, work with great musicians with interesting artistic ideas, create a sonic world for their music to live in, make it shine and beauty. I wanted to become the best possible engineer I could be. Back then I was deeply rooted in the Dutch neo-folk scene, so recording bouzouki's, violins, harps, hurdy-gurdies, and djembé's a lot. I strived to make those instruments shine, super organic, mysterious sometimes….these bands make that music to transport people to other times, other realms, and I tried to enforce that with the way I'd record and mix that music. But I also remember I secretly had the wish to record Tori Amos in the big legendary Wisseloord Studio's (where I was working as an intern soon after)… so I was aiming for more contemporary work on bigger scales already"
Third Stop: A woman in audio engineering. An awkward cliché  
Today it is common to see women on the stage as talented singers, as front-women getting loose growls in extreme metal bands, as powerful guitarists, as drummers of rock bands and as great orchestral musicians. However, after decades of changes and new roles for women in the music scene, there is still a small presence of women in the technical field. According to research published by Sound Girls organization, only 5% of audio music professionals are women. In Fieke´s life, this number doesn´t represent her vision and experience.
"There is a very strong stereotype and awkward cliché of what the audio engineering world is like. I'm not surprised that the image is not appealing to girls. But, it is outdated and narrow-minded. Yes, there is a technical side to it – you will have to like cables. But once you've got that down, it becomes only a precondition to be creative. There is so much cool stuff happening now that a studio can be as small as a laptop, some headphones, and a microphone. This creates a lot of space for girls and the energy they bring"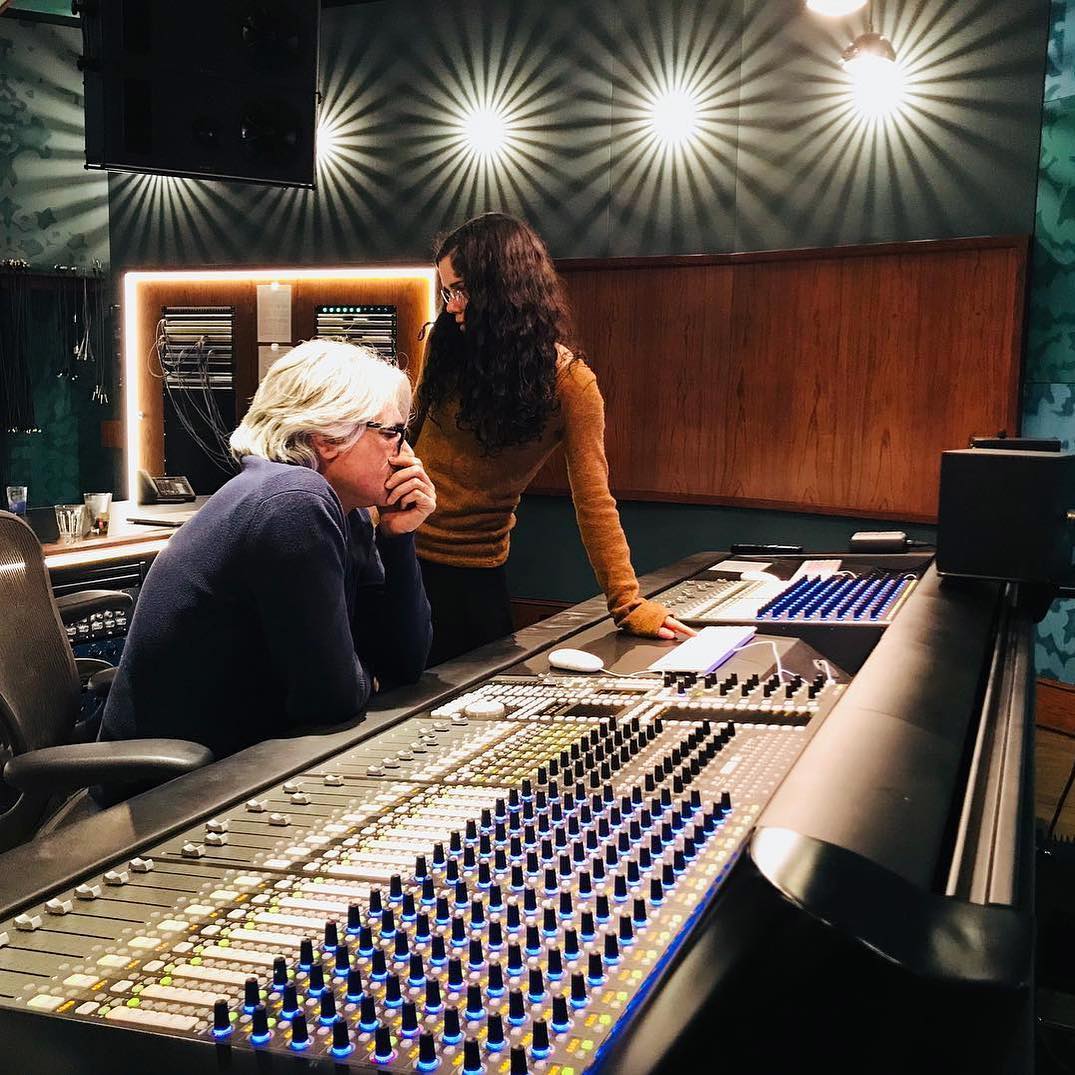 There is a question that Fieke is always asked: how does it feel to be a woman in the music industry? She knows she stands out in a career field lead by men, but she doesn´t perceive this situation as a sexist threat, instead, she sees it differently. Although sometimes she uses excessively technical language on purpose to erase any trace of doubt about her expertise. 
"I've always felt very welcome among the guys. The only downside I've found is that you have to prove yourself twice as much as a man would. But once you've done that, the feminine energy you bring is most greatly appreciated. By both men and women. Also, you are remembered more easily. You stand out. I don't really see any obstacles. I found it quite easy to connect with the men in the field and I really love my male colleague engineers. So starting to 'sell yourself' as an engineer, seems to me to be just as exciting for a boy than for a girl. I guess I'm also very lucky to have grown up and started my business here in the Netherlands"
Dearworld Studio: the last stop of an ongoing journey
Comfort scares her and she finds it itches too. Five years ago she founded Dearworld Studio a dream that makes her be thankful to her parents for creating the fertile ground that allowed her to pursue two careers in music. She showed them that she is capable of taking care of her own business, although the work can be tough. 
"My parents must have been a bit suspicious at first. They don't know anything about the music & studio business or let alone about being self-employed (they are both teachers). But I want to take this opportunity to show my deepest gratitude to them. They never shared their doubts or fears and supported me in all I did, gave me all the freedom to choose for myself, to fail for myself. I now realize how important that was"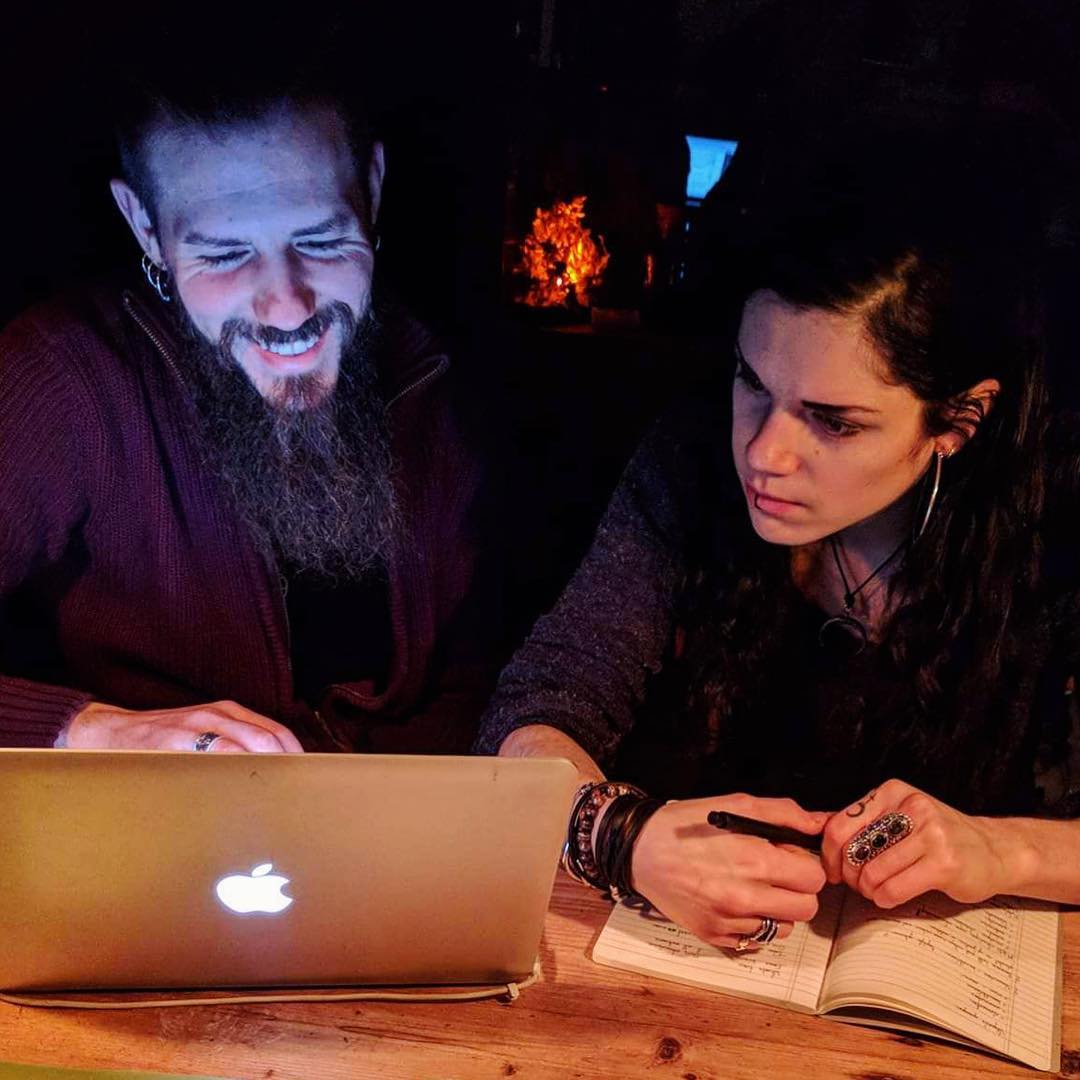 In Fieke´s opinion, being an audio engineer and to produce music is a labor 90% psychological and 10%  technical. It is necessary to understand musician needs and communicate like them. Being accordionist and part of several bands makes it easier for her to reach the creative and tech goals of her clients.
"I find it very useful to know what it feels like to be 'on the other side of the glass', to know how exciting it is. So I kept that in mind when designing my own studio, and I keep it in mind whenever I work with others. But also: I understand music as a musician. I can listen like a musician. I can speak the musician language which makes musicians feel more comfortable. I'm one of them. I understand them when they say: Could you punch me in 2 bars before that A minor chord in the bridge?"
"It is beyond touching to have a band sit on the couch behind you, crying when they hear what you did with their music. But recently it doesn't feel enough anymore. I want to create more myself. I'm interested in shaping the creation process in the studio"
"Let´s go bigger than life"
Fieke's roots lie with acoustic instruments. She thinks there is something so inescapably human about someone playing one, like the little cracks, the sounds of moving fingers and other imperfections that can be useful as resources in the songs during the recording and mixing processes, but Fieke is not interested in recreating reality.
From her perspective, music is immaterial, more direct and pure than other ways to communicate. That´s why her approach to the creative process is founded in a sort of philosophy that she named "bigger than life".
"Some engineers try to make recordings that sound just like the players in the recording room with you. That's amazing. But what I'm interested in, is in doing things in the studio that go beyond what you can do live, where time is linear. In the studio, you can play with the space-time continuum so to say creating a new experience of the music. Where your imagination is basically the only limit"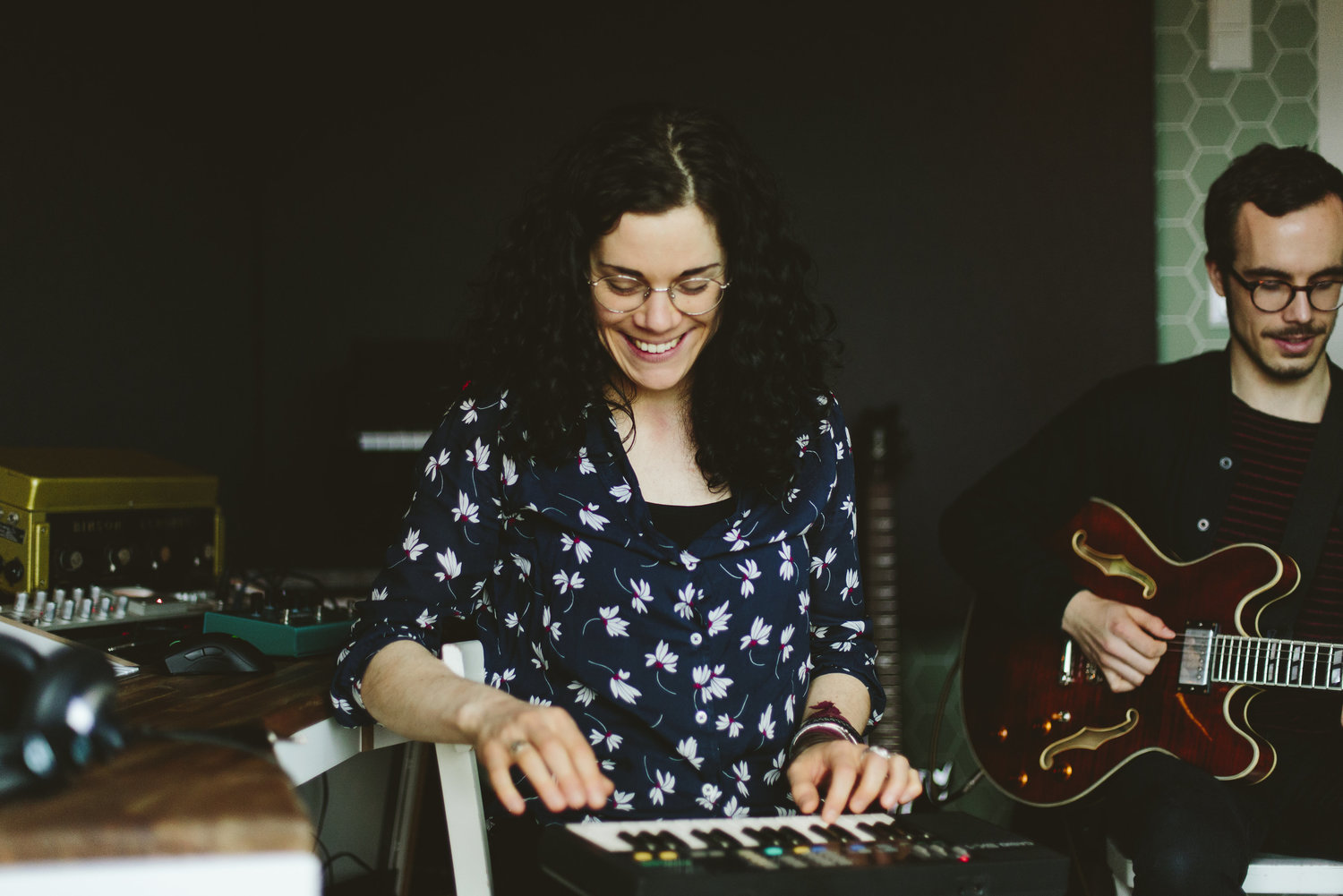 "With music, you can transport the listener anywhere. Some instruments sound directly archaic and by using certain sounds that aren't directly linked to an instrument or culture, you can even create new worlds. Because you cannot see it, cannot touch it… music speaks so much to the imagination of the listener. The music itself is powerful enough"
As a musician and audio professional, she knows the importance of offering a space for musicians where they are safe and comfortable, open to enter the vulnerable state they need to be creative. This is only possible if she also finds a balance in the chaos that everyday work brings. Along with passion is the only way to make in the music business, so Fieke van den Hurk recommends to all woman and entrepreneurs in the music scene to trust themselves.  
"Trust yourself. Everything is possible. It will take hard work and dedication. Dream big :)"